Fast Clear History
Available for $1,195 + $300 per year, Fast Clear History performs Sage 300 clear history operations in a fraction of the time taken using the standard utilities. There are several options available to clear additional data. PDF Brochure – Video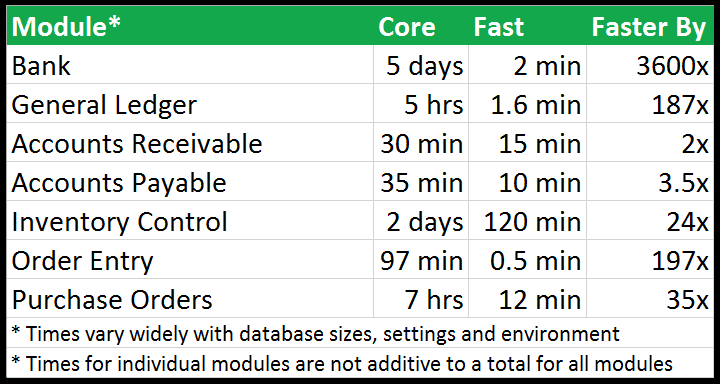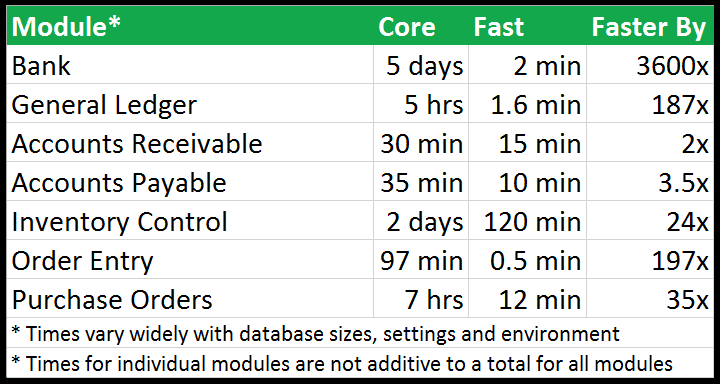 *New* Support is added for Sage 300 2023.
*New* When logging into a SQL Server instance, a checkbox allows users to remember SQL Server passwords. The remembered passwords are encrypted. Picture.
*New* An O/E option is added to use the transaction date rather than the completion date, as the through date for clearing.
*New* Clears O/E Salesperson Commissions by date or fiscal year/period.
"Fast ... cleared 49 million records in about 75 minutes ... before this ... not even an option! Thanks TaiRox!!" Kelly Hummel, Net@Work. Show complete quote.
"Database is 187 GB ... standard OE clear ... [2 or 3 days] ... TaiRox OE clear ... [less than 2 hours]" Scott Davies, Equation Technologies. Show complete quote.
For All Modules
An option is provided to clear unprinted posting journals.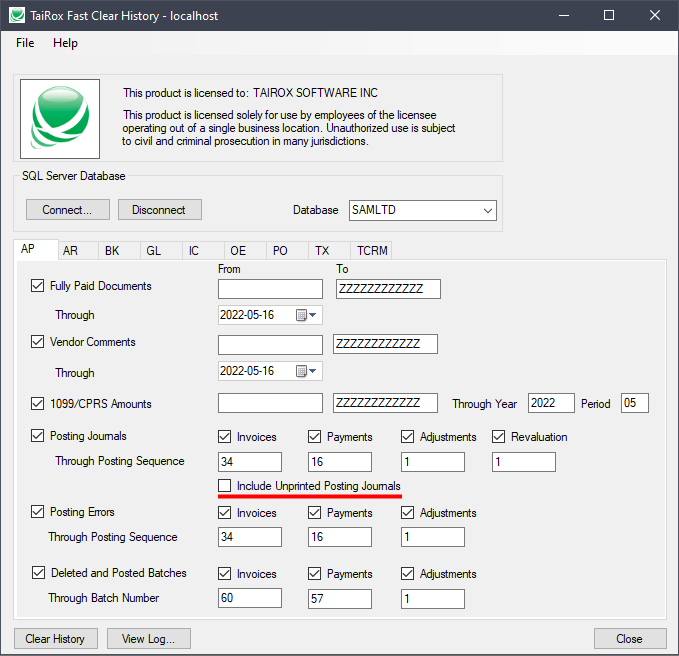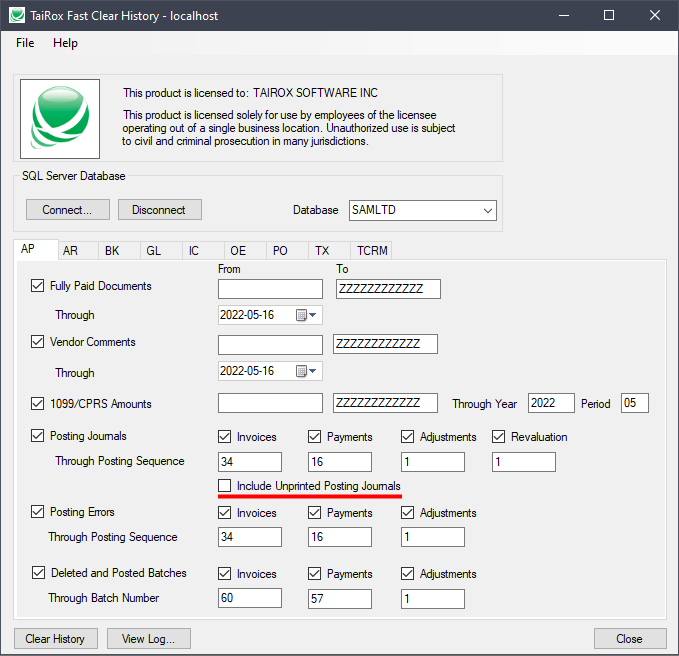 For Order Entry
An option is provided to clear based on transaction date - of value when old orders have been completed recently as part of a cleanup project.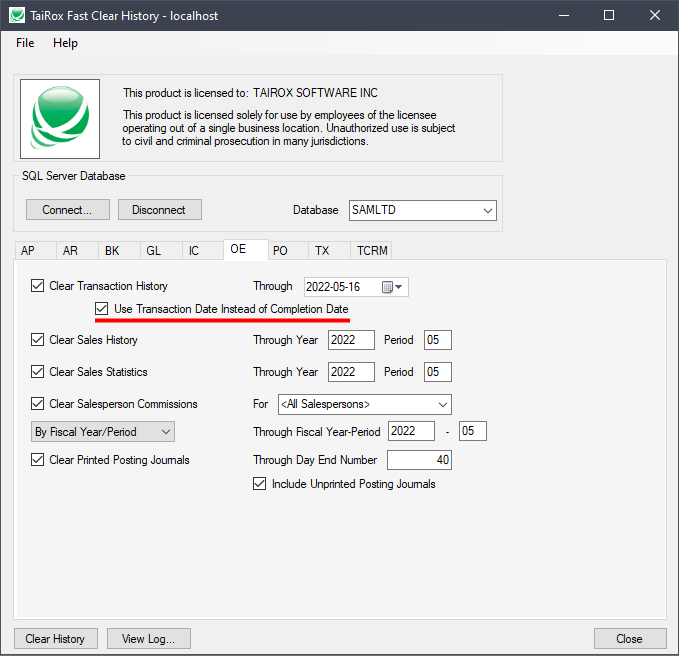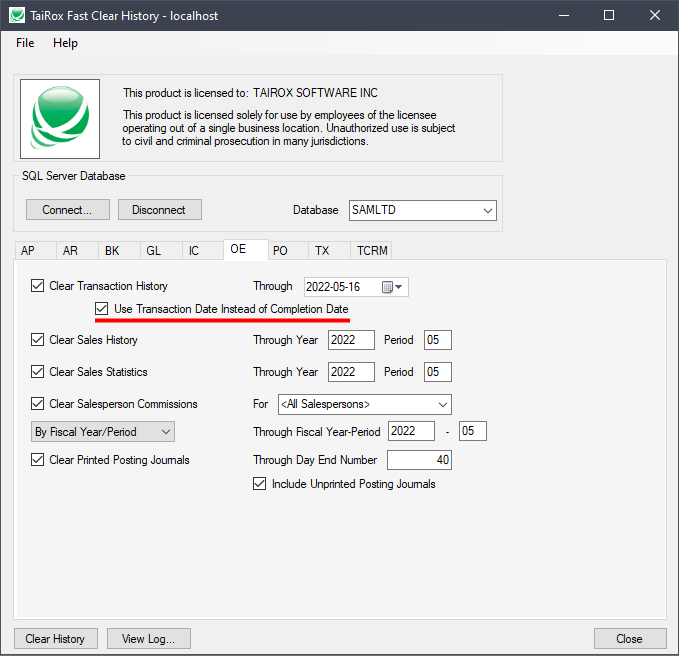 TaiRox CRM and Collections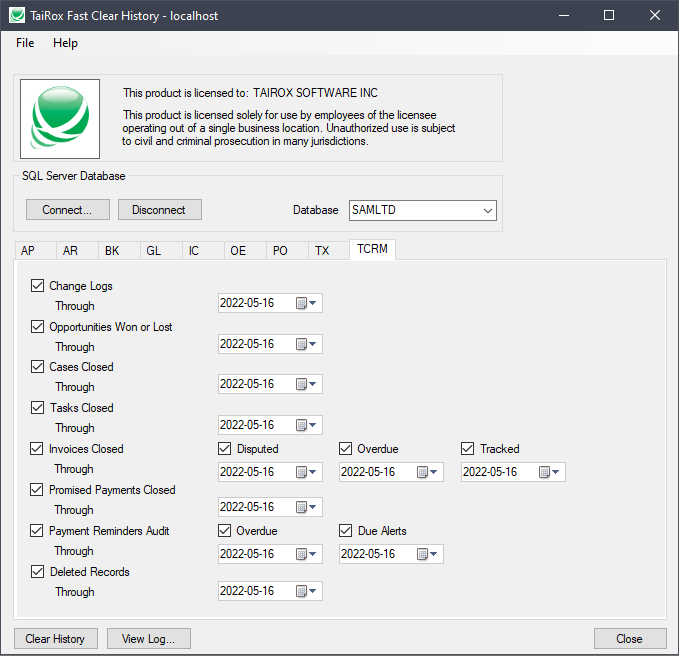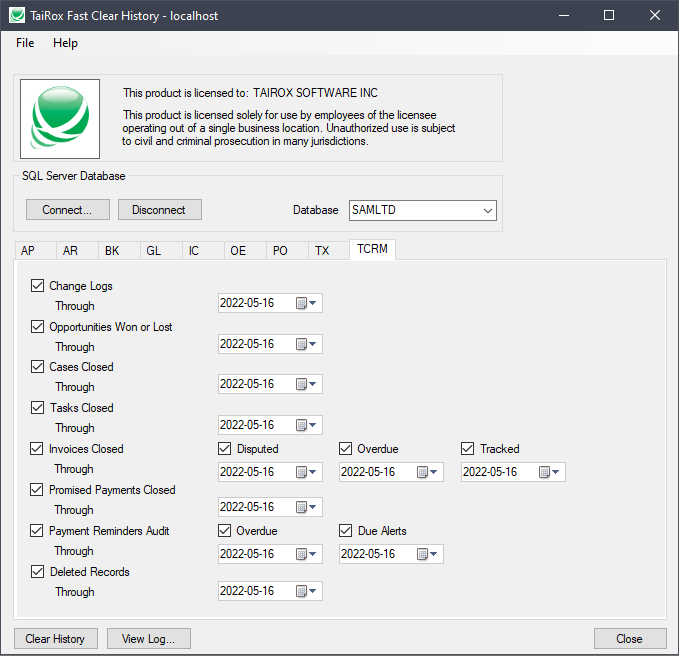 Platform Requirements
| | |
| --- | --- |
| • | Sage 300 2012 to 2023: A single executable program works with these platforms. |
| • | .NET Framework 4.6.2 or higher is required. |
| • | Detailed Platform Requirements |