G/L Account Repair
Available to TaiRox Partners, GL Account Repair enables the repair of a Sage Accpac ERP General Ledger that is out of balance.
Net Changes: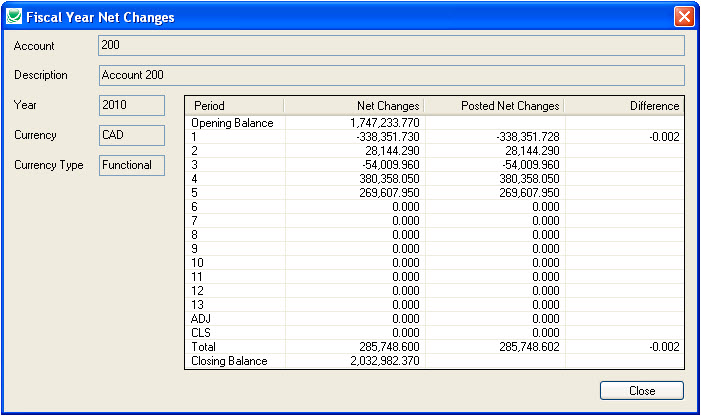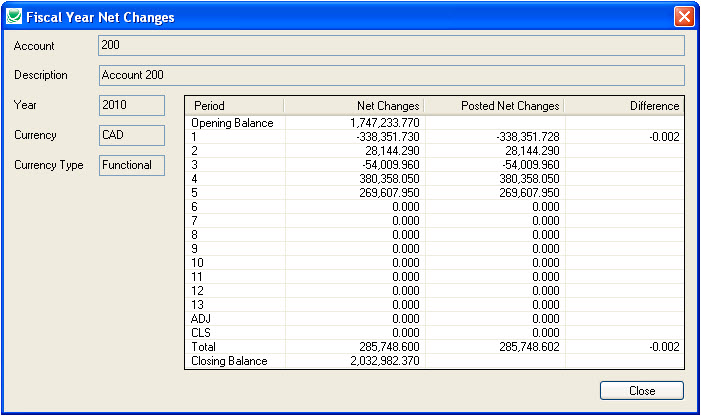 Opening Balance Analysis: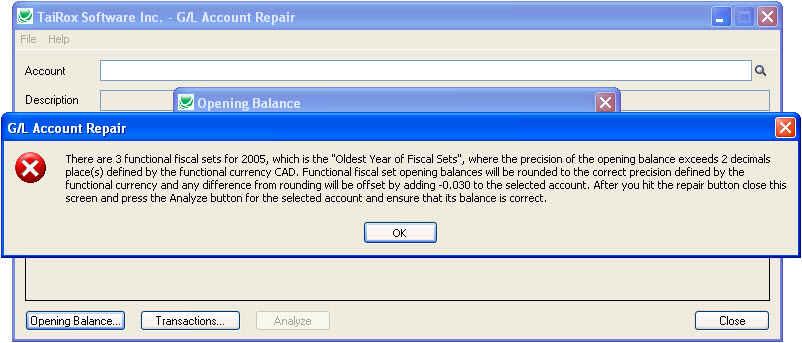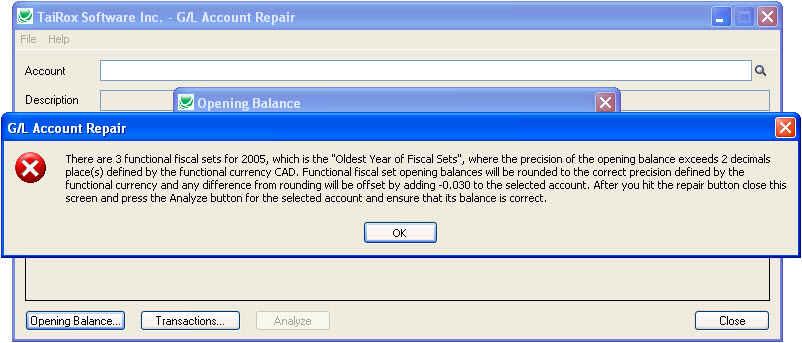 Suspect Transaction List: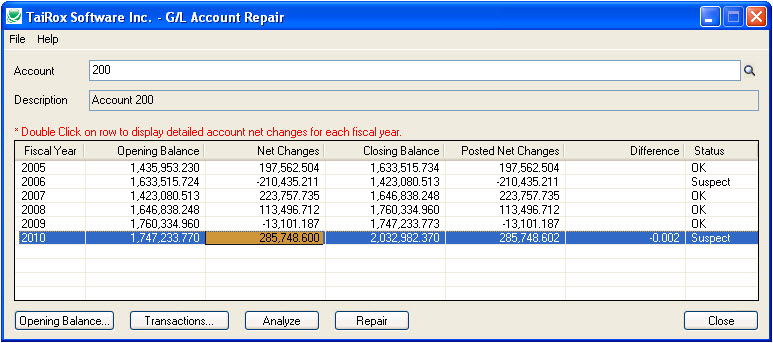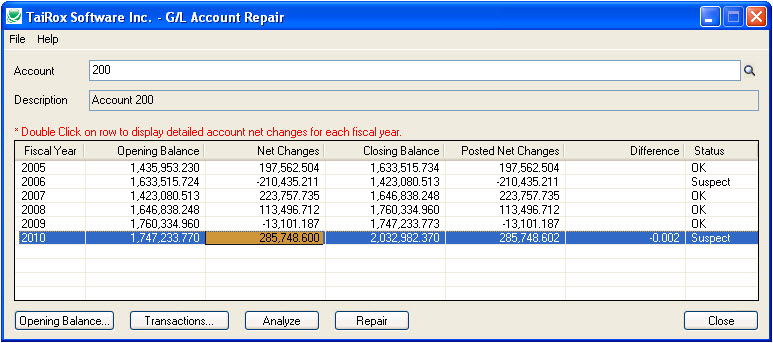 Features and Benefits
•
Performs data repairs that do not lend themselves to manual or query based solutions.
•
Corrects a total in the earliest fiscal year and can wind the repair forward to date, repairing all intervening fiscal periods.
•
Analyzes General Ledger data and displays data that does not balance.
•
Uses Accpac business objects, insuring that repairs are consistent.
Platform Requirements
•
Sage ERP Accpac version 5.6 or 6.0 or Sage 300 2012, 2014, 2016, 2017, 2018 or 2019
•
A single executable program works with all platforms